Announcements
Congratulations 10 TIDES Grant Winners!
Feeding South Shore program ends and is dubbed a SUCCESS!
What is a Special Service Area
Special Service Areas are localized tax districts that fund expanded services and programs through a localized property tax levy within a contiguous area. The enhanced services are in addition to those currently provided through the city.
The South Shore Chamber of Commerce is the service provider of SSA #42 which was established in 2006.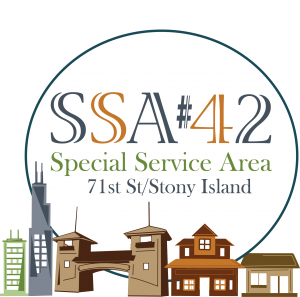 Providing services to the business corridors in our area